HEAR FAMILIES HEREsm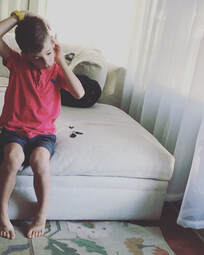 ​​HEAR FAMILIES HERESM IS AN OPPORTUNITY FOR FAMILIES TO CONNECT WITH EACH OTHER FOR INSPIRATION, SUPPORT AND ENCOURAGEMENT.
THE COLLECTION OF STORIES WILL GROW OVER TIME. SOME FAMILIES MAY PROVIDE CONTACT INFORMATION WITH THEIR STORIES. SOME MAY NOT.
HOWEVER, IF YOU WOULD LIKE TO MEET A FAMILY WHOSE CONTACT INFORMATION IS NOT LISTED
ON THIS WEBSITE, JUST EMAIL ME AT
CROBINSON@WEHEARHERE.ORG
.
​
MOST FAMILIES WILL BE HAPPY TO CONTACT YOU WHEN I MAKE THE CONNECTION.
---