Every child has a story to tell.

​



Our mission is to help any child who is deaf or hard of hearing have the opportunity
to learn to listen and talk and share his story, in his own voice, with all the world.
​
Direct Service
​and referrals
​


Direct Service to young children, birth to three, and their families may take place in person or virtually. Sessions typically follow a parent-coaching model to help a caretaker understand how to support their child's brain development through the acquisition of listening and spoken language skills.

​

Caretakers learn strategies that promote learning throughout the day whether during play or during daily family activities.

​

For children three and over, this same model may also be appropriate depending on the listening and spoken language level of the child. It may also be that the child over three is beginning pre academic skills and is working to close listening and language gaps with hearing peers in order to work toward a successful mainstream placement.

​

We a part of a network of LSLS, physicians, audiologists, speech-language pathologists and parent advocates who work with children who are deaf or hard of hearing. We will help you connect with the services that you need for your child.

Happening now!

Hear@PlayTM for children birth to

five.

Consultation, Collaboration and Advocacy


We Hear Here recognizes the need to support children and families wherever they are. The first step is to get to know the family and learn what they have identified as their child's needs.
​
The second step is to understand what supports the family already has in place for their listening and spoken language journey and how these supports can be maximized for the best possible outcome.

​Collaboration means working together with these professionals and referring the family to additional providers when necessary.

Advocacy means supporting the family in expressing their child's needs to providers and giving them the resources to take on the role of securing necessary services for their child. It means working with school districts, educating stake-holders and community leaders.

​It means working with legislators and the Governor's office to make sure children who are deaf or hard of hearing have the same funding resources as families who have chosen a signing outcome for their child.

Listening and Spoken Language Mentoring


The Alexander Graham Bell Academy certifies qualified professionals as Listening and Spoken Language Specialists. This is an international certification process that requires three-five years of mentoring, study and experience.

All candidates must have a Listening and Spoken Language Specialist (LSLS) as a mentor. The process culminates in an exam. Professionals who pass this process are Listening and Spoken Language Specialists, Certified Auditory-Oral Educators (LSLS Cert. AVEd.) or Listening and Spoken Language Specialists, Certified Auditory-Verbal Therapists (LSLS Cert. AVT).

Professionals seeking this level of expertise may learn more on the Academy's website. Ms. Robinson is available as a LSLS mentor.

Some professionals may want to improve their skills and knowledge but not be in a position to work toward LSLS certification.

Ms. Robinson is also happy to support professionals in growing their skill set to support better outcomes for children.
​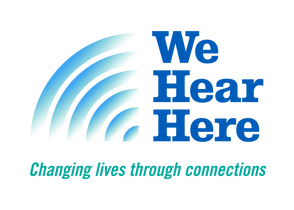 ---